Friday September 18, 2020
Finances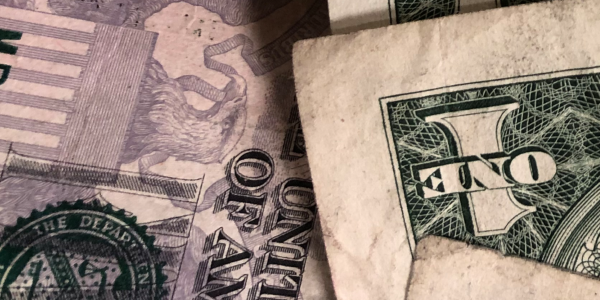 Vera Bradley Earnings are a Mixed Bag
Vera Bradley, Inc. (VRA) released its second quarter earnings report on Wednesday, September 4. The Fort Wayne, Indiana-based designer of women's bags reported lower-than-expected revenue.

Vera Bradley posted net revenue of $119.8 million for the quarter, up from $113.6 million during the same quarter last year. However, revenues included $5.4 million in net revenues from recently acquired Pura Vida, leaving $114.4 million in revenue attributable to Vera Bradley, which was just below their guidance range of $115-$120 million.

"Vera Bradley's comparable sales, full-price selling, and customer count were once again up in the quarter, and we successfully managed our expenses," said Vera Bradley CEO Rob Wallstrom. "However, retail remains challenging, particularly in the Indirect channel as our partners continue to feel the pressure of a difficult environment, and our total sales fell slightly below our expectations. In addition, gross margins continue to be pressured by increasing tariffs and higher shipping costs."

Vera Bradley posted net earnings of $8.7 million, or $0.25 per share for the quarter, falling below analysts' expectations of $0.27 per share. This was down from $9.3 million, or $0.26 per share at this time last year.

Vera Bradley's comparable store sales were up 2.1% for the quarter, totaling 3.3% for the first half of the year. As expected, comparable sales were adversely impacted by a reduction of $3 million in clearance sales as Vera Bradley moves to fulfill "Vision 20/20." This is Vera Bradley's three-year plan "to restore the Vera Bradley brand and business to a healthy foundation and to return our Company to solid growth," according to Wallstrom. The company plans to improve overall sales by reducing clearance products and boosting full price selling.

Vera Bradley, Inc. (VRA) shares ended the week at $8.85, down 15.6% for the week.


Slack Reports Losses

Slack Technologies, Inc. (WORK) reported earnings for the second quarter on Wednesday, September 5. This is the first earnings report since the workplace chat and collaboration hub went public through a direct listing on June 20.

Slack reported revenue of $145 million for the quarter. This was up from $92 million at the same time last year, and above the $140.7 million that analysts had predicted.

"Revenue growth was 58% year-over-year, despite a one-time revenue headwind from credits issued in the quarter related to service level disruption," said Slack Chief Financial Officer Allen Shim. "We remain focused on expansion within existing customers and growing our large enterprise customer base, and ended the quarter with 720 Paid Customers greater than $100,000 in annual recurring revenue, which is up 75% year-over-year."

Slack posted a net loss of $359.6 million. This compares to a net loss of $31.7 million during the same quarter last year.

Included in Slack's second quarter losses was $8.2 million in credits issued to customers affected by a service outage in June. Slack's stocks fell 16% Wednesday after the earnings report revealed higher-than-anticipated losses projected for its third quarter. Slack anticipates a non-GAAP loss between $47 - $49 million, or $0.80 to $0.90 per share. Analysts had predicted a net loss of $0.70 per share. The reported losses are due in part to the cost of going public and also come as Slack focuses on investing for future growth.

Slack Technologies Inc (WORK) shares ended the week at $27.38, down 3.6% for the week.


Michaels Hopes to Craft Long-Term Sustainability

Michaels Companies, Inc. (MIK) reported its second quarter earnings on Wednesday, September 4. The arts and crafts retailer which houses Aaron Brothers and Artistree, among others, reported higher-than-expected earnings and revenues.

The company reported revenue of $1.03 billion for the quarter. This was down from $1.05 billion in revenue posted during last year's second quarter, but exceeded analysts' expectations by 1.98%.

"We are pleased to return to positive comparable store sales in the second quarter of fiscal 2019," said Mark Cosby, Interim CEO of Michaels. "Our teams are focused on driving sales and executing on our 2019 priorities, and the early results show the customer is responding positively. It is encouraging to see this early progress and we are focused on the disciplined execution of our priorities to continue to build on this early momentum."

Michaels posted quarterly net income of $24.55 million, or $0.19 earnings per share. This was a change from $27.49 million in net income, or $0.15 earnings per share at the same time last year.

Michaels saw comparable store sales rise 0.3% this quarter, up from a 2.9% loss earlier this year. The company expects comparable store sales growth to be between flat and 1% for the year. The company is in the process of integrating market research into its store offerings to appeal more to its core consumers. This is a major part of its long-term strategy for sustainability and growth. Cosby defined these target customers as the "core maker." He explained, "[T]his is someone interested in DIY, crafting, creating fine arts, or just injecting more creativity into their life. This target customer definition was the result of significant customer research looking at attitudes, behaviors, and needs of our customers."

Michaels Companies, Inc. (MIK) shares ended the week at $7.76, up 39.8% for the week.

The Dow started the week at 26,198 and closed at 26,797 on 9/6. The S&P 500 started the week at 2,909 and closed at 2,979. The NASDAQ started the week at 7,906 and closed at 8,103.
Yields Rise as Trade Discussions Set to Resume
Treasury yields rose this week as investors took an optimistic outlook following the announcement of renewed trade talks between the U.S. and China. The rise in yields was tempered, however, by the release of the August jobs report, which showed slower-than-expected growth.

On Thursday, the Chinese Ministry of Commerce announced an agreement for trade talks in October that will take place in Washington, D.C. The yield on the 10-year Treasury note rose to 1.562% and the yield on the 30-year Treasury bond rose to 2.055% following the announcement. Analysts point to trade tensions and worries over global economic slowdown as the cause of declining yields, pushing investors to the safety of bonds.

"As an investor, it's important to understand that the 30-year yield is pretty much in line with the dividend yield on the S&P 500 right now," said President and CEO of Strategic Wealth Partners Mark Tepper. "So, which would you rather own over the next 10 years [bonds or stocks]? You're getting the same yield with a growth component if you invest in stocks." Later he continued, "Right now, all eyes are on the Fed. If the Fed cuts as expected, I think the yield curve eventually straightens out."

On Friday afternoon, Federal Reserve Chair Jerome Powell delivered a speech in Zurich, Switzerland. Powell indicated optimism in a strong job market and consumer confidence in the United States. His comments came after Friday morning's release of the latest Bureau of Labor and Statistics' jobs report. 130,000 non-farm jobs were added in August, missing analysts' expectations of 158,000 and down from the 164,000 that were added in July. However, average hourly earnings and hours worked were slightly higher than last month. Unemployment is at 3.7%, an almost 50-year low.

"The Fed has through the course of the year seen fit to lower the expected path of interest rates," Powell said. "That has supported the economy. That is one of the reasons why the outlook is still a favorable one." The Federal Reserve had raised rates four times in 2018, but in 2019 began to reverse course with one rate cut in July and potentially another on September 18.

The 10-year Treasury note yield closed at 1.55% on 9/6, while the 30-year Treasury bond yield was 2.02%.
Mortgage Rates Decrease
Freddie Mac released it latest Primary Mortgage Market Survey on Thursday, September 5. The report showed a drop in mortgage rates.

This week the 30-year fixed rate mortgage averaged 3.49%, down from last week's average of 3.58%. At this time last year, the 30-year fixed rate mortgage averaged 4.54%.

The 15-year fixed rate mortgage averaged 3.00% this week, down from last week's average of 3.06%. Last year at this time, the 15-year fixed rate mortgage averaged 3.99%.

"Mortgage rates continued the summer swoon due to weaker economic data," said Freddie Mac's Chief Economist Sam Khater. "While economic growth is clearly slowing due to rising manufacturing and trade headwinds, economic fundamentals are still solid for U.S. consumers. The unemployment rate is low, housing affordability is improving, homebuyer demand is rising, and home price growth is stable."

Based on national averages, the money market account closed at 1.22% on 9/6. The one-year CD finished at 2.57%.

Published September 6, 2019
Previous Articles