Friday September 18, 2020
Finances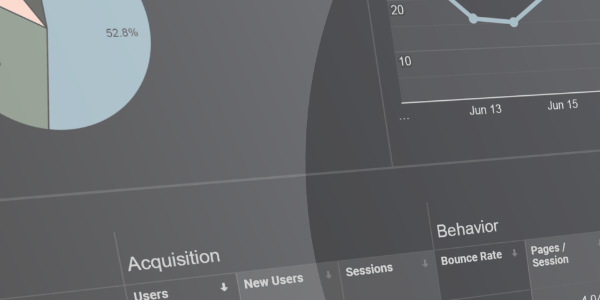 Alphabet Reports Earnings
Alphabet Inc. (GOOGL) reported fourth quarter and full-year earnings on Monday, February 3. The parent company of Google, YouTube and Nest missed revenue estimates causing shares to fall almost 5% after the report's release.

Alphabet announced revenue of $46.1 billion for the fourth quarter, up from revenue of $39.28 billion in the same quarter last year. Revenue fell short of analysts' expectations of $46.9 billion. For the full year, the company reported $161.86 billion in revenue.

"Our investments in deep computer science, including artificial intelligence, ambient computing and cloud computing, provide a strong base for continued growth and new opportunities across Alphabet," said Alphabet and Google CEO Sundar Pichai. "I'm really pleased with our continued progress in Search and in building two of our newer growth areas — YouTube, already at $15 billion in annual ad revenue, and Cloud, which is now on a $10 billion revenue run rate."

The company reported quarterly earnings of $10.67 billion or $15.35 per share. This is up from earnings of $8.95 billion or $12.77 per share reported during the same quarter last year.

The Mountain View, California-based company reported its YouTube and cloud business revenue for the first time. Analysts have pushed for more transparency in the company's financial reporting. Alphabet reported that YouTube ads generated $15.15 billion in fiscal 2019, with $4.72 billion in the fourth quarter alone. Alphabet's cloud business segment cultivated $2.61 billion in the fourth quarter and $8.92 billion in revenue for the full year.

Alphabet Inc. (GOOGL) shares ended at $1,479.11, up 1.2% for the week.


Disney Delivers Earnings

The Walt Disney Company (DIS) released its latest earnings report on Tuesday, February 4. The entertainment giant surpassed expectations for revenue and earnings in the quarter.

The company reported revenue of $20.89 billion during the first quarter. This was up 36% from $15.30 billion at the same time last year and exceeded the $20.79 billion that analysts predicted.

"We had a strong first quarter, highlighted by the launch of Disney+, which has exceeded even our greatest expectations," said Disney CEO and Chairman Robert Iger. "Thanks to our incredible collection of brands, outstanding content from our creative engines and state-of-the-art technology, we believe our direct-to-consumer services, including Disney+, ESPN+ and Hulu, position us well for continued growth in today's dynamic media environment."

Disney's net income for the quarter was $2.15 billion, down from $2.79 billion in the same quarter last year. The company earned an adjusted $1.53 per share, exceeding analysts' expected target of $1.44 per share.

This was Disney's first quarterly earnings report since launching Disney+ in November of 2019. Disney+ boasts 28.6 million subscribers, which is up from its reported 10 million subscribers on its launch date of November 12, 2019. The average monthly revenue for each subscriber is reported at $5.56. Disney did not provide updated guidance as to Disney+ in its quarterly release.

Walt Disney Co (DIS) shares ended the week at $141.02, relatively unchanged for the week.


General Motors Reports Earnings Loss

General Motors Company (GM) reported quarterly and full-year earnings on Wednesday, February 5. The largest U.S. automaker reported results that missed analysts' expectations.

General Motors announced revenue of $30.83 billion for the quarter, which missed analysts' projected revenue of $31.04 billion. For the full year, the company reported revenue of $137.24 billion.

"We continue to transform this company for the future," said General Motors CEO Mary Barra. "GM is positioned for strong, long-term business results with a focus on sustainability, and we are confident that our EV and AV strategies will drive shareholder value while improving the environment."

General Motors reported a net loss of $232 million, or $0.16 per share. For the full year, the company's net income was $6.58 billion, or $4.62 per share.

The company attributed its net loss in the quarter to a 40-day strike of approximately 49,000 autoworkers across 55 facilities. The strike put operations on hold for four weeks of vehicle production time. The striking autoworkers ceased production to negotiate a contract that included low-cost healthcare, wage increases and increased profit sharing. The strike concluded in the ratification of a four-year contract. The strike reportedly cost General Motor's $2.6 billion in the quarter.

General Motors Company (GM) shares ended the week at $33.63, relatively unchanged for the week.

The Dow started the week of 2/3 at 28,320 and closed at 29,103 on 2/7. The S&P 500 started the week at 3,237 and closed at 3,328. The NASDAQ started the week at 9,191 and closed at 9,251.
Treasury Yields Fall on Jobs Report
U.S. Treasury yields dipped on Friday despite a better-than-expected jobs report. Global reports on advancement for a treatment of the coronavirus boosted yields early in the week.

On Friday, the U.S. Labor Department released its Employment Situation Summary for January 2020. The report indicated the economy added 225,000 nonfarm payroll jobs for January, surpassing analysts' expectation of 164,000 new jobs for the month. The unemployment rate moved slightly higher to 3.6%, up from 3.5% in December 2019.

"There's more going on than the jobs report," said Kathy Jones, chief fixed-income strategist at the Schwab Center for Financial Research. "We've had dismal manufacturing numbers coming out of Germany, and then there's the ongoing coronavirus response with supply chains shutting down or staying on hiatus for a long time. Those factors are probably a bit more important than the jobs number today."

Following the release of the jobs report on Friday, the yield on the 10-year Treasury note slid to 1.585%. The yield on the 30-year Treasury bond moved lower to 2.048%. Bond yields move inversely to prices.

Scientists around the globe are working toward treatment of the recent outbreak of coronavirus. It has been reported that significant breakthroughs on the creation of a vaccine have been made. On Friday, the Federal Reserve announced it was monitoring the virus as it may affect the economic outlook.

"Downside risks to the U.S. outlook seem to have receded in the latter part of the year, as the conflicts over trade policy diminished somewhat, economic growth abroad showed signs of stabilizing, and financial conditions eased," the Federal Reserve wrote in its Monetary Policy Report. "More recently, possible spillovers from the effects of the coronavirus in China have presented a new risk to the outlook."

The 10-year Treasury note yield closed at 1.58% on 2/7, while the 30-year Treasury bond yield was 2.04%.
Mortgage Rates Continue Decline
Freddie Mac released its latest Primary Mortgage Market Survey (PMMS) on Thursday, February 6. The report revealed that the 30-year fixed mortgage rate dropped to a three-year low.

The 30-year fixed rate mortgage averaged 3.45% this week. This represents a decrease from last week when it averaged 3.51%. Last year at this time, the 30-year fixed rate mortgage averaged 4.41%.

This week, the 15-year fixed rate mortgage averaged 2.97%. This was lower than last week's average of 3.00%. The 15-year fixed rate mortgage averaged 3.84% one year ago.

"As rates fell for the third consecutive week, markets staged a rebound with increases in manufacturing and service sector activity," said Sam Khater, Chief Economist at Freddie Mac. "The combination of very low mortgage rates, a strong economy and more positive financial market sentiment all point to home purchase demand continuing to rise over the next few months."

Based on published national averages, for the week of 2/3 the savings rate was 0.09%. The 1-year CD finished at 0.48%.
Published February 7, 2020
Previous Articles
Amazon Delivers Increased Earnings
Netflix Shows Strong Member Gains